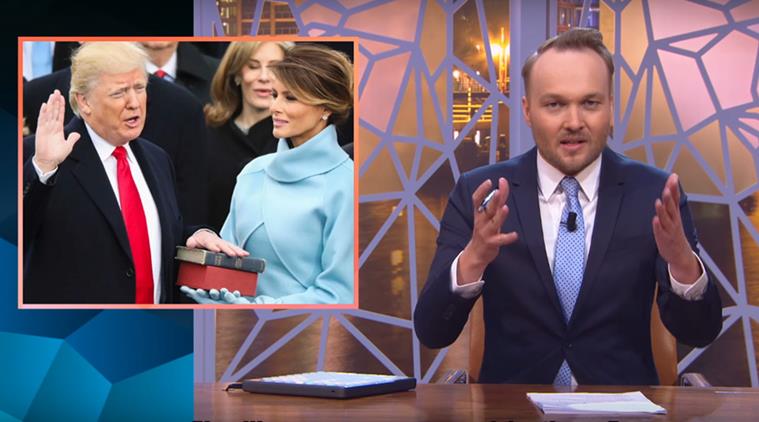 Created by Dutch satirical TV show Zondag earlier this week, the video is a hilarious response after Trump's inaugural speech. Did you watch Donald Trump giving his speech after he took oath as the 45th President of United States?
With salutary calls to "all Americans" in his inaugural speech, the billionaire businessman and reality television star took his new position at the White House. The first US president, who has never held political office or high military rank, promised to stir a "new national pride" and protect America from the "ravages" of countries he says have stolen US jobs.
ALSO READ | When Donald Trump's 'terrifying' signature got Twitterati LOL-ing
Giving a warning to the world, he said, "From this day forward, a new vision will govern our land. From this moment on, it's going to be America first." As he stressed on the words, "America first," the world nations reacted to his speech. It seems that some were scared, others were disappointed and only a handful were happy.